C will turn 3 on Feb 1st and I am busy planning her 3rd birthday party extravaganza.  She requested Minnie Mouse and I will deliver, but I want to do it my way. I don't want to spend a ton of money, I would rather not buy the Minnie Mouse plates etc. at the party store, and I want to have a blast making it special for her.  Happily, there is a TON of Minnie Mouse party inspiration on the web.   We're expecting maybe 20 guests, mostly family, and I think C will absolutely love her party.
Menu
- Club(house) sandwiches – if I am ambitious I plan to use a mickey mouse cookie cutter
- Hot diggity dog mini corndogs
- Bowtie pasta salad
- Cupcakes – I have major plans for the cupcakes
- Oh Toodles Noodles (Mac & Cheese)
- Fruit salad
- Strawberry, chocolate and regular milk
Cupcakes that I cannot wait to make! I found awesome inspiration pictures.
From I Design
 From Angelolli
White and black polka dot cupcake liners, pink and black sparkling sugar, and black polka dot candles will make them extra fancy.
Party Extras
I plan to tie a huge bow on our mailbox with a few balloons to set the stage. For the kids I want to make Mickey/Minnie ears and I found a bunch of hot pink beads for dress up.
Suburban Mom posted fantastic directions for making Mickey ears. She made 30. I plan on making 6.  How fun are these? I'll answer for you – Super Fun!
Photo from Suburban Mom.
I think C will adore the party, but I have an idea of what will make her flip out the most. Pink, sparkly Minnie Mouse shoes. On sale!!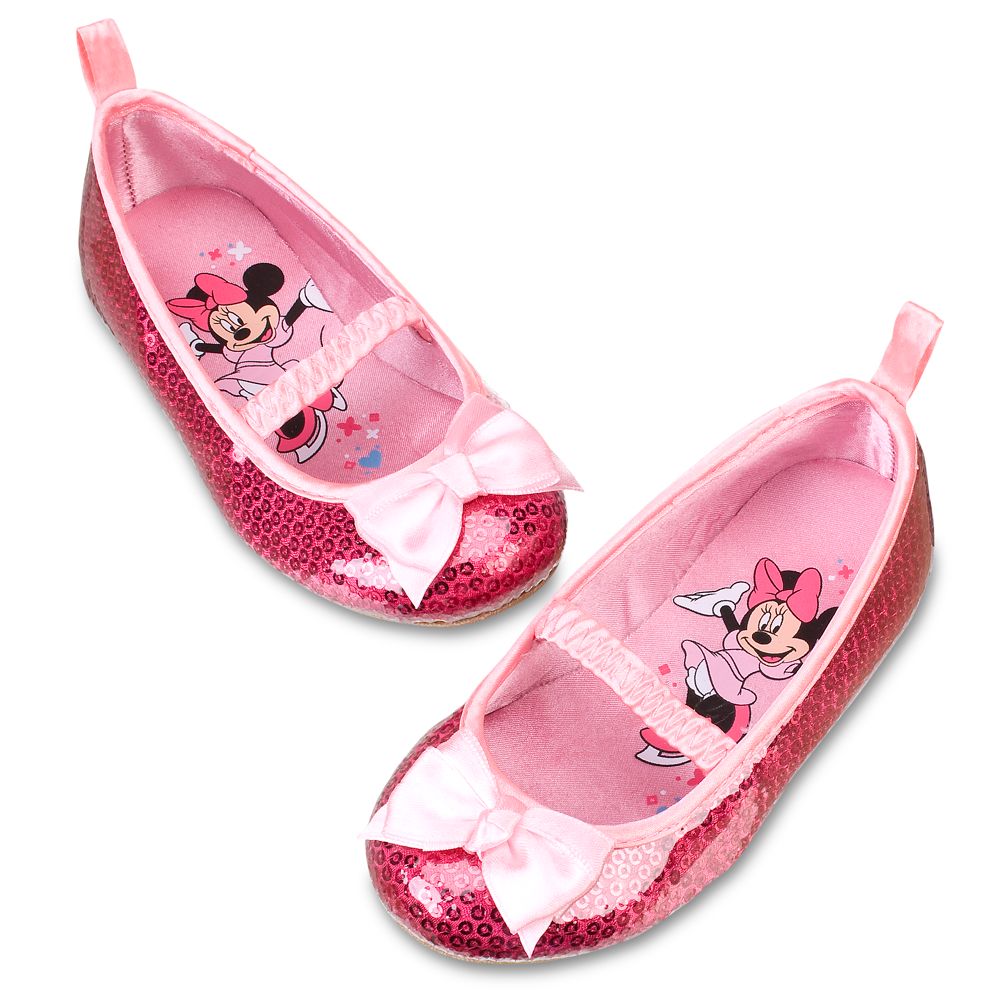 Photo from Disney Store
I will post pictures of the party and C in her fancy party shoes. Maybe I can even convince my husband to wear Mickey ears…
Update! The party was fantastic! Check out the pictures!